Life's waiting.
Grab a bottle and go.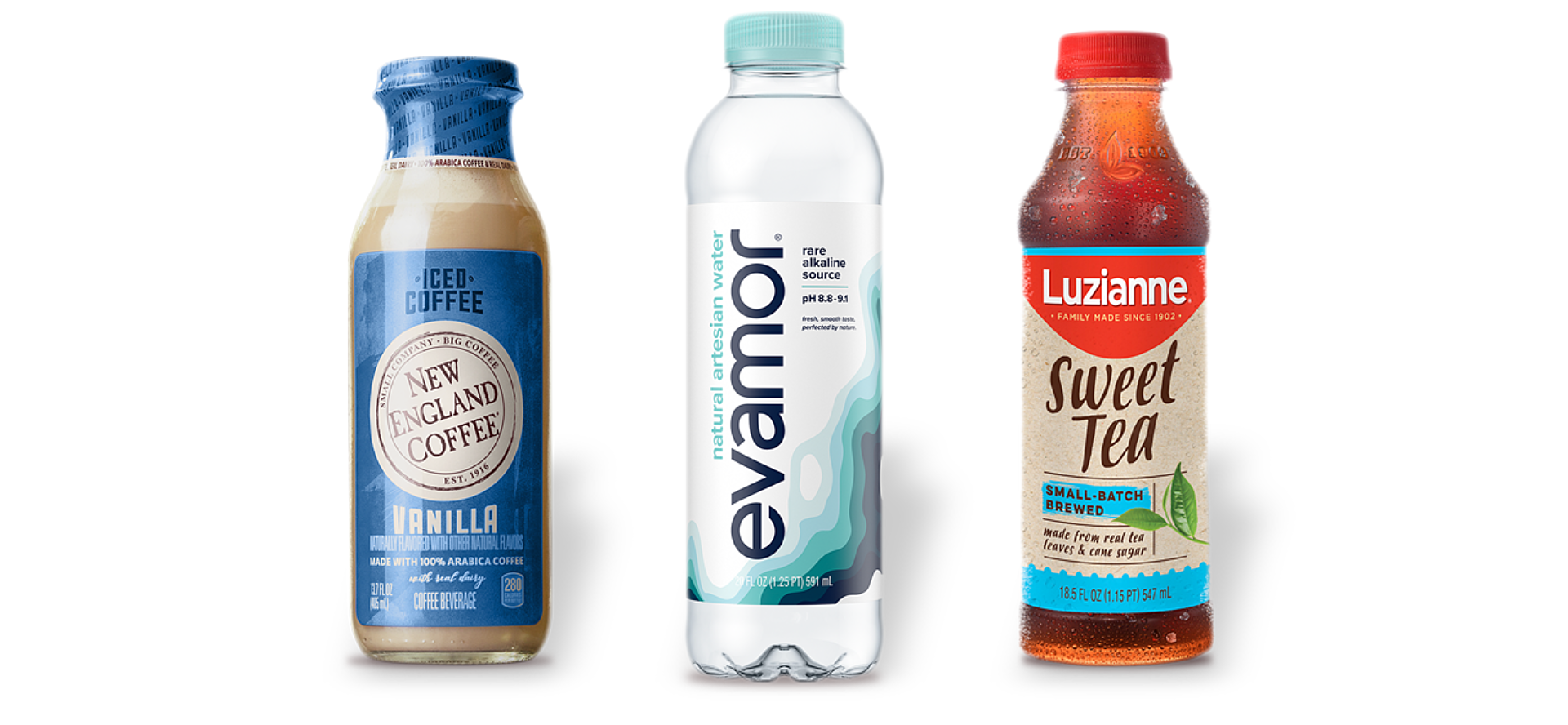 Ready to drink. Ready to grow.
From acclaimed evamor® Alkaline Artesian Water to best-tea-for-iced-tea Luzianne® Tea and the East Coast's beloved New England Coffee®, the growing RTD PRODUCTS family of brands offers ready-to-drink versions of time-honored favorites.
evamor® Water
A 'pHenomenal' alkaline artesian water that is naturally 8.8-9.1 in pH. Its premium quality inspires repeat purchasing from loyal customers. We don't mess with perfection. We just bottle it.
Get a Taste
Luzianne® Tea
An iconic American iced tea brand, born in New Orleans in 1932. Small-batch brewed and made with real cane sugar, premium Luzianne® RTD beverages are available in Sweet Tea, Green Tea with Honey, Peach Tea with Ginger and other delicious flavors.
Get a Taste
New England Coffee®
New England Coffee has been roasting coffee right in New England since 1916. Our popular 100% Arabica blends are brewed to perfection and now available as delicious, ready-to-drink iced coffees – with real milk and real sugar.
Get a Taste